January 27, 2021 - NVBC Awards for 2020 Announced listed.



December 24, 2020 - Officers for 2021 listed.



May 1, 2020 - Three major announcemens pertaining to COVID-19 and dogs.

1. CDC Expands on Social/Physical Distancing Guidelines to Include Pets After Some Tested Positive for Coronavirus

2. AKC's new webpage aimed at helping dog owners deal with COVID-19

3. AKC has launched the AKC Rally Novice Virtual pilot program during these times of physical distancing.




April 17, 2020 - PAVING MEMORY LANE FUNDRAISER For the Brittany Endowment Fund - a letter from Rick Smith (Word) (PDF) on behalf of the Brittany Field Trial Hall of Fame Election Committee ABC Regional Clubs.




February 17, 2020 - Westminster Dog Show Brittany Breed Judging, February 12, 2020. (Video is 27:55 in length.)

February 12, 2019 - CONGRATULATIONS Douglas Tighe, Nancy Hewitt, and GCHG CH HOPE'S EXCEEDING THE SPEED LIMIT UDX OM2, Best of Breed! at the 2019 Westminster Kennel Club Show!

September 22, 2016 - Excellent video on how to groom a Brittany by Dawn Droel of Sovereign Brittanys, Marine, MN. Dawn, with Joe on video camera, demonstraties how to groom a Brittany for show, field or pet trim. (Sept 2016). [Running time: 42:18]
Linked with permission.

June 7, 2016 - The AKC launched the new "I Am a Breeder" video series. The series visits four breeders at home and shows a side to breeders that the public generally does not get to see. The videos give people a behind the scenes look at the love and dedication breeders have for their dogs, and the dogs that become family pets to loving owners.
View the TRAILER of this series "I Am a Breeder" videos HERE.
I am a Breeder - Theresa Viesto - Labrador Retrievers VIDEO
I am a Breeder - Pat Flanagan - Mastiffs VIDEO
I am a Breeder - Peter Festa - English Bull Dogs VIDEO
I am a Breeder - Betsy Richards - Berger Picards VIDEO
DOGS 101 BRITTANY Animal Planet video

 January 25, 2015 - NVBC lost a club founder, friend, leader and advocate for Brittanys and their owners: Peter "Pete" Hilgartner Col. USMC (Ret.) October 16, 1927 - January 8, 2015. Pete's history of NVBC, a true treasure.

January 2, 2016 - Aidan Is th Rally High Combined winner at the 2015 ABC Nationals.
GCH MACH Brookewood's Just Too Hot UD RE MXG MJG MXF T2B, call name: Aidan; Owner/Handler: Sue Drazek / Co-owner: Cindy Miller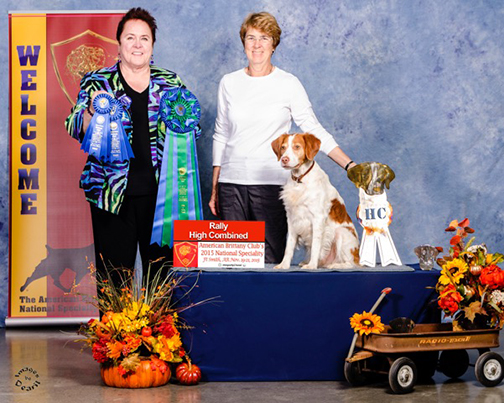 August 12, 2014 - JOEY IS FAMOUS! Barbara Bice and her Brittany, Brookewood's Joseph Brant (Joey), were featured in the Baltimore Sun's coverage of a then new Worthington Dog Park in Columbia, MD. This dog park plays an important part in Barbara and Joey's life. Many Brittanys and their owners enjoy socializing at community dog parks across the nation.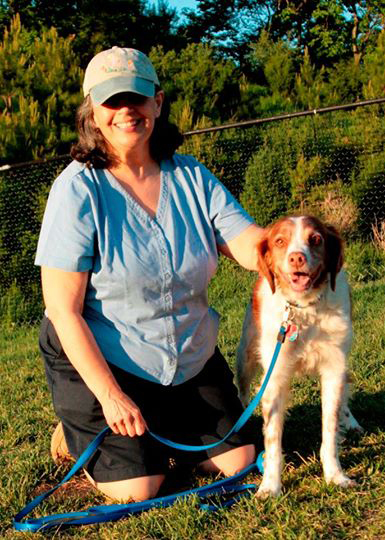 Barbara Bice and Joey

June 3, 2014 - Tribute to Nick

December 16, 2013 - GCH CH Brookewood's Just Too Hot CDX MX MXB MXJ MJB XF, 'Aidan' wins Best of Breed making the cut in the Sporting Group at the Eukanuba National Championship in Orlando, FL. Mega kudos to Aidan and Sue Drazek!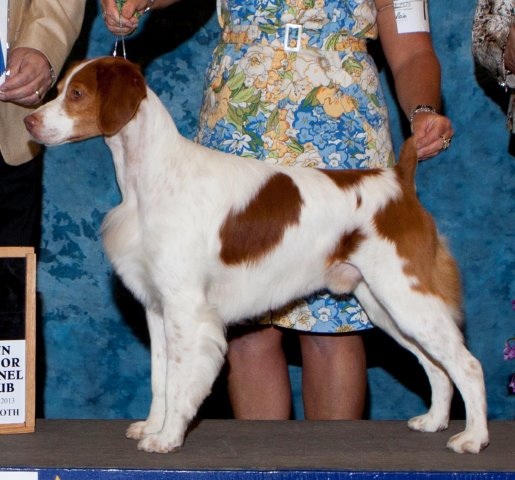 Aidan


November 9, 2013 - Tribute to Zac
NVBC Is Celebrating Our 50th Anniversary!

Cake created by the 50th Anniversary Hunt Test Team led by Kat Shannon!
Since 1973 we have been dedicated to:

 promoting cooperation and friendship among breeders and owners of Brittanys


 encouraging the highest standards in breeding, training and showing of Brittanys in the field and in the show ring


 preventing the breed from becoming split into groups of "field dogs" and "bench dogs" to keep it forever a "dual dog."


Whether you are considering owning your first Brittany, have Brittanys as part of your life or just enjoy the breed, we look forward to sharing the joys of Brittanys with you. You are invited to join us at any of our events held throughout the year in the Mid-Atlantic area.

Watch the video below to get an overview of our club, our dogs, their owners and the tremendous versitlity of Brittanys. A giant thank you to Lisa McCormick who graciously allows us to use her songs, "All I See Is You" and "Are You Ready For Me?" as the song track on this video. (lisamccormick.com)

Contact us if we can provide any information about Brittanys. Better yet, join the NVBC - your Brittany will thank you! NVBC has members in MD, VA, NC, WV and NM. We look forward to you becoming part of our NVBC history.