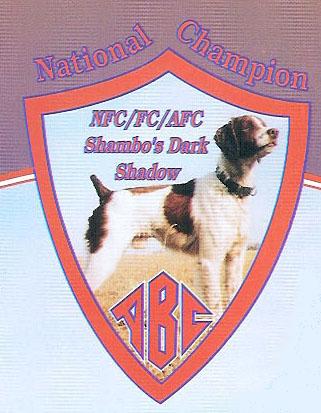 The American Brittany Club - The Northern Virginia Brittany Club is a member of The American Brittany Club (ABC.) The ABC was established in 1942 as a member of the American Kennel Club and is recogonized greed sponsor by the American Field. The ABC is composed of many regional or local clubs located from coast to coast .
The American Brittany Club holds a National Specialty Show, National Championships and National Gun Dog Championships. The ABC also holds a Summer Specialtiy Show and three regional Futurities for both show and field. The ABC sponsors the following Classics/Championships: Quail, Pheasant, Prairie Chicken, Chukar, Grouse-Woodcock and Gun Dog. 
A monthly magazine is published and sent to all members of regional clubs and members-at-large as part of their membership dues. The magazine contains reports of trials, shows, and club activities as well as articles on care and training of the Brittany. There are also articles of general interest. It carries a listing of kennels, dogs at stud and trainers. Both the ABC magazine and their website provides current information on the Brittany and and members nationwide.
Your membership in NVBC includes an automatic membership in the ABC.